PropTech is mainstream and that's why agents need to embrace it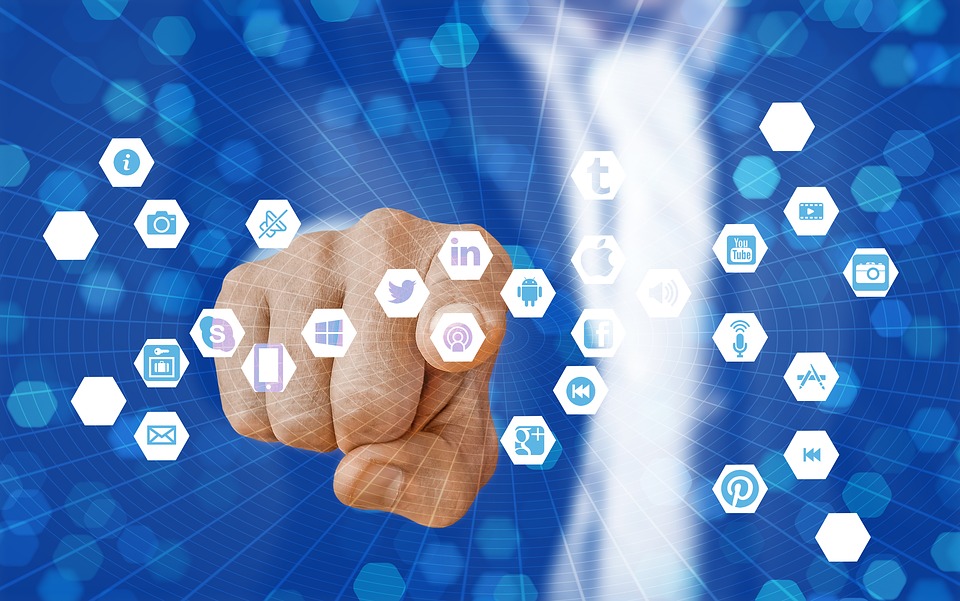 Before now, there could have been accusations that PropTech was a bit of a niche market; an outside disrupter rather than part of the in-crowd.
Now, however, in the latest example of technology becoming a mainstream fixture in the property industry, consumer group Which? has started offering advice to the public on how PropTech can aid them in selling their home.
In a blog posted on its website, Which? argues that the recent changes in regulations for Open Banking are - to some extent - being copied in estate agency with the growing use of a range of technology products.
Which? says that this new tech is cheap and non-discriminatory, meaning that it can be used for any type of property, not merely the mansions of millionaires. It urges sellers to ask their agents if they think PropTech could help their selling cause.
One way in which new technology could help sellers to sell is the ability to 'virtually dress' photographs of properties on sale. This, in turn, allows buyers to see the potential of a home by adding in appropriate furniture or, alternatively, decluttering a room that has clutter in it so a blank canvas approach can be taken towards a property. As long as this photographic wizardry stays within legal borders on accuracy, sellers can use such technology to their advantage.
The blog also cited the sale last year of a home viewed through Facebook Live, with the seller showing would-be buyers around her property via this virtual medium and buyers commenting, asking questions and making offers there and then.
Which? also pointed to Haart's Flink system, which creates Facebook, Instagram and Twitter adverts that change who they're targeting in real time based on user interaction with the ads.
Another suggestion was drone footage – although this isn't without its controversial elements – and the use of virtual tour platforms. Again, the increasing availability and affordability of drones makes them a realistic prospect for 'ordinary sellers' as well as high-end ones, while virtual tours help sellers to only get serious potential buyers through their doors.
"Using a VR headset or exploring interactive video footage on their screen, a buyer can peek into every corner of your house, getting a far more accurate idea of flow and proportion than they would through photos alone," the blog said.
Furthermore, the piece analysed the advantages of artificial intelligence (AI) and its possible uses in the property sphere. Used properly, it can interpret what it knows about a buyer and show them properties that suit their requirements.
According to PropTech expert James Dearsley, AI can know where a buyer lives, and perhaps what they like about a property, and then suggest similar areas that fit with their current situation.
Additionally, the piece looked at the ViewMyChain platform - which allows buyers and sellers to view what's happening at each stage of a property chain – a piece of technology that could make one of the most frustrating parts of the buying and selling process easier to bear. And there was a mention of bitcoin – the controversial cryptocurrency that enjoyed a successful 2017 but has recently witnessed an alarming slump in value.
The rising use of PropTech for house sales – and rentals too – is a trend that only looks set to grow further in 2018, with more new products and innovations coming onto the market.
Of course, technology has been used by agents and property management companies for a long time already, in the form of websites, social media and property software. At Gnomen we specialise in both software and beautifully designed websites.
To avoid being left behind by the competition and give yourself the best chance of riding the PropTech wave, you need a website that looks great and works flawlessly.
Whether it is property searches with Google Maps integration, client log-in areas, innovative designs or social media integration you're after, Gnomen can provide this.
What's more, the sites we create our fully optimised for mobile viewing on Apple and Android devices and we have a simple, intuitive content management system to allow you to keep effective control of your content.
We also offer cloud-based software which allows you to access your business at any time of the day, from any device, from anywhere in the world. This allows you to keep on top of all the important things – instructions, call-backs, valuations, etc. – as well as enabling you to keep customers informed in a quick and easy manner.
For more information about what we can do for you, please get in touch with us on 0208 123 9019 or book a free demo here.
Share this article
Montana H
Business Development Director