How can agents overcome fees ban and Brexit challenges?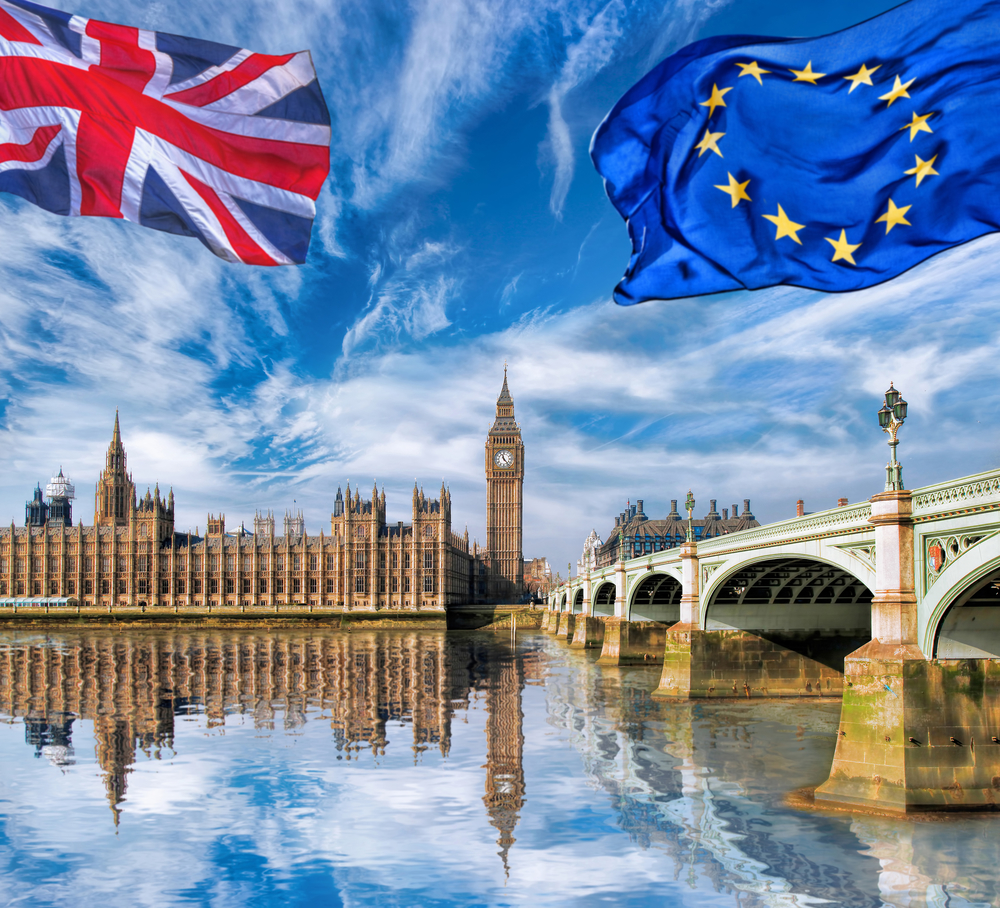 For estate and letting agents across the UK, the next few months are set to be challenging thanks to the introduction of the ban on letting agent fees charged to tenants and the ongoing uncertainty surrounding Brexit.
But what can you do to ensure the impact of these events on your business is limited?
Challenge 1 – the fees ban
On June 1 2019, the controversial, long-awaited ban on letting agent fees charged to tenants will come into force. The Tenant Fees Act aims to prevent renters from paying hidden or unexpected fees by only allowing landlords and letting agents to charge for rents and deposits.
The ban – met with fierce opposition from the lettings industry since it was first announced in November 2016 – had a slow journey towards receiving Royal Assent and becoming an official Act of Parliament, but after years of uncertainty, consultations and speculation, agents finally know what they are going to be faced with.
At present, tenants can be charged a range of admin fees – everything from credit checks and referencing to tenancy renewal – but this will all change when the ban comes into play. Agents will only be able to charge for rent, refundable holding deposits (capped at one week's rent), defaults by the tenant (lost keys, penalties for late rent, etc), early termination of the tenancy requested by the tenant and changes to the tenancy requested by the tenant (now capped at £50 or 'reasonable costs').
Furthermore, security deposits will be capped at five weeks' rent for tenancies where annual rent is below £50,000, down from the six weeks' the government originally proposed.
Letting agents are set to face a hit to their income as a result of the fees ban. Trade body ARLA Propertymark commissioned consultancy Capital Economics to carry out research into the possible economic impact of a ban. The research found that fees charged to tenants generate around £700 million per year, or approximately 20% of the industry's turnover. In the event of an outright ban, Capital Economics predicted that agents stand to lose £200 million in turnover, while some 3,000 jobs could be lost.
This is why agents have been strongly encouraged to seek alternative forms of income to offset the losses likely to be caused by the ban. Recommendations have included offering expert advice to the fast-growing Build to Rent sector – where institutional investors fund purpose-built, luxury developments specifically for tenants – and providing a management service for the burgeoning short-term lets market.
In both these cases, agents would be offering their expertise, experience and market knowhow to ensure these sectors are sourcing tenants in the right way, adhering to all the necessary regulation, marketing their homes effectively and getting the most from their rental properties.
In many cases, agents will be considering increasing their management fees to offset the loss of income. If this is your plan, you need to ensure you can justify this to landlords by highlighting the excellent service you provide and the lengths you will go to in order to fill their homes with good, reliable tenants. You may want to include a few add-ons and sweeteners to keep landlords on side if you do decide to up your fees.
Challenge 2 – Brexit
The ongoing uncertainty surrounding Brexit – with chaos and turmoil currently reigning supreme in Westminster – is making concrete predictions about the final outcome an impossibility.
Following two failed attempts to get her deal past the House of Commons, Theresa May headed to meet EU leaders to ask for an extension to the UK's planned departure date. EU leaders granted the prime minister an extra two weeks to come up with a Brexit solution, with the only certainty being that Britain will no longer leave on Friday 29 March 2019.
If May can get her withdrawal deal through Parliament, the date will be pushed back to 22 May to allow time for the necessary legislation to be passed. If, however, her deal is defeated for a third time, the UK will have to propose an alternative way forward by 12 April for EU leaders to consider. This could include a long extension of Article 50, no deal, a second referendum, a general election, the revoking of Article 50 or a tweaked version of May's deal to make it more palatable to MPs.
For the whole property industry, endless uncertainty is not welcome. But in these times of uncertainty a positive mindset is needed, and you should act as a reassuring sounding board to the concerns of your clients.
By and large, the housing market is taking a business as usual approach to proceedings. While Brexit uncertainty is dragging down the sales market, and forcing many buyers and sellers to employ a wait-and-see approach, activity is still taking place and deals are still getting over the line.
Meanwhile, in the private rented sector, the uncertainty is having less of an impact as it's a more urgent, low-risk market – with tenants less likely to be put off moving home as the costs and transactions at play are much smaller.
Until the final outcome has been decided, uncertainty will continue to reign, but it's important to remain as positive as you can to guide your clients through the buying, selling, letting or renting process in a calm, unruffled manner.
With the tenant fees ban and Brexit set to happen at around the same time, it might feel like a perfect storm for agents. But to keep the dark clouds at bay it's vital to have a brilliant software system and a slick, user-friendly website.
Here at Gnomen, our cloud-based, all-in-one property software is safe, secure and seamless. It can enable you to keep on top of your diary, valuations, marketing, sales and property management effortlessly, while our platform's ability to offer full office accounting can help you to keep on top of those all-important numbers.
Equally important is an attractive website with an excellent user journey, which can help you to stand out from the crowd in a competitive marketplace – even more important, post-fees ban, when landlords may be shopping around for new agents offering the best service in town.
To find out more about what we can do for you, please call 0208 123 9019 or book a free demo here.